Search Engine Marketing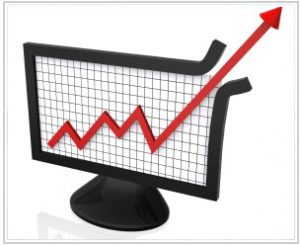 Search Engine Marketing and Search Engine Optimization
Search Engines have revolutionized the way advertising works. Businesses now have the opportunity to showcase their products and services to potential customers looking for what they are offering. It's no longer an interruption, it's a helping hand waiting to solve a customers problem at the other end.
If your business has a goal of increasing your sales, then acquiring new customers through search engines is a MUST. From organic search engine results where placement is based on your website and external factors to Pay Per Click with systems like Google Adwords, Supreme ROI can help you start advertising and properly connecting with your target customers online.
We work with you on your unique selling position and dive into what drives your customers, what their main challenges and pain points are, and then research your competitors and what they are targeting. Then we take this information and apply it to the keywords that paying customers are most likely to search for. After that the keywords are organized and put into special ad groups to be relevant to the potential customers search with compelling advertising messages.
We are experts on the Google AdWords system and have used it since it was launched in 2005. We can take advantage of the many options and channels that Google AdWords offers to it?s advertisers from website targeting, to local targeting, to mobile phone targeting, to product ads, to driving phone calls. We can utilize all the features that will work with your business goals and target customers. We also specialize in Bing and Yahoo advertising with the Microsoft Advertising Center System.
Supreme ROI runs many Search Engine Marketing campaigns for our clients. If you are interested in starting to advertise to your target audience online, contact us today and we?ll help you get started towards successfully driving a stream of new leads and sales for your business.