About Supreme ROI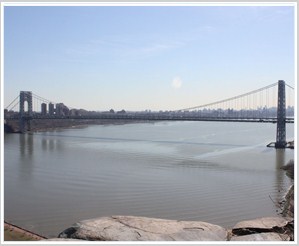 Supreme ROI was born out of the need for businesses to have access to proven, smart online marketing tactics used by successful companies. The Internet provides an even playing field for businesses to compete, but you must follow the right strategy to get a competitive advantage.
Many companies feel the need to have a website but never formulate their goals or strategy of how the website will support the growth of their business. Supreme ROI helps your business define its goals and plan to achieve those goals through properly marketing your products and services online. We provide end to end solutions from strategy creation and implementation, website development, and online marketing campaigns through local online advertising and search engine marketing.
Supreme ROI is located in Englewood Cliffs New Jersey in the same vicinity as the Ferrari North America Headquarters, Unilever, and MSNBC. We provide northern New Jersey clients with the tools they need to succeed in the competitive landscape of today's marketplace.
The Power of NJ Commerce
This picture was taken at the palisades nature associations a short hike away from our office. Northern New Jersey serves as a gateway to New York City and is host to a large number of successful businesses. The access to resources, talented employees, innovative leaders, and a large population of potential customers create a wealth of opportunity for ambitious entrepreneurs.
It is through our experience working with many different businesses both large and small that has drive our passion about leveraging the power of the Internet to fuel growth in our clients' businesses. Our passion and goals to have fun in everything we do create the best possible outcomes in every project that we chose to take on.
If you're interested in working with Supreme ROI or have questions about how online marketing can help your business, contact us today at (551) 333-9321.